What is a Buyer Persona?
To engage customers, you have to understand who they are as individuals, not just data points. Enter the buyer persona, a hypothetical overview of your typical and ideal customer that has become a standard element of most marketing programs, even if you are not calling them as such.
How Do You Create a Buyer Persona?
To create these personas, you take all the data you gather from digital channels and parse it to create your customers' detailed portraits. In this exercise, you go beyond demographics to get at the heart of who they are. This allows you to tap into their motivations and the ways they consider and eventually make purchases, which can be far more valuable than simple algorithmic targeting.  
Leveraging Social Media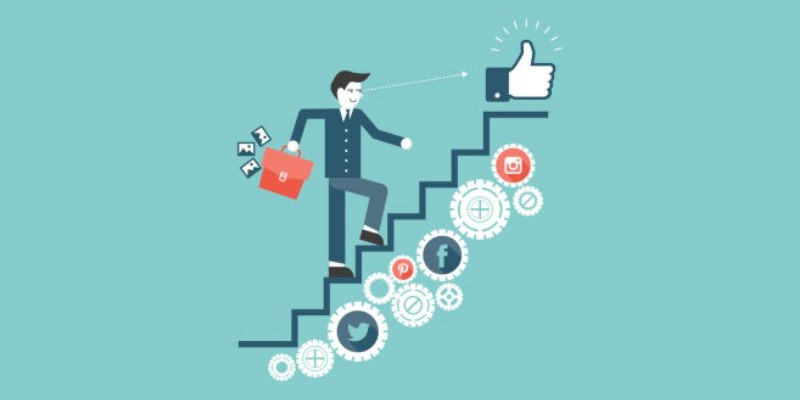 Social media is the ideal environment to help marketers identify those personas and learn how they like to be engaged. 
Even in a professional capacity, we are extremely generous with the information we share about ourselves in the social sphere. We talk about our hopes and challenges, likes and dislikes, career and life milestones, etc. Marketers can use social monitoring and analytics tools to get in on the conversation.
5 Sample Buyer Personas
Ultimately, your personas will be crafted from the information available and designed around your business's needs. Though they will vary in detail, certain broad types of personas are common to different channels. Let us take a look at some sample personas you will find on social media.
Top Seller Sarah
Age: 37

Gender: Female

Relationship Status: Married, no kids

Location: Seattle

Job Title: Sales lead for growing tech startup

Income: $98,000

Education: MBA

Hobbies/Interests: Outdoor activities, personal technology, wine

Challenges: Ensuring leads that come down the pipeline are qualified, making sure qualified leads don't die on the vine

Goals: Outpace last year's revenue by 20 percent

Social Behavior: LinkedIn to generate leads, promote offers and events, stay in touch with existing and potential clients, monitor market trends, Facebook for intermittent personal posting, keeps multiple business contacts on Facebook too
Mommy Blogger Maria
Age: 33

Gender: Female

Location: Portland, ME

Job Title: stay-at-home mom, but brings in $4k a month in advertising on her regionally popular parenting blog

Education: Bachelor's degree in design

Hobbies/Interests: DIY projects with her kids, antiques and interior design

Challenges: Taking time for herself while raising young children

Goals: Growing blog readership, bringing in enough ad revenue to support her partner going back to grad school

Social Behavior: blogging, Facebook, Twitter, Snapchat, Instagram mostly crossposting to promote blog content but some personal content included, likes to stay in touch with family and friends on Facebook
C-Suite Charles
Age: 49

Gender: Male

Location: Austin

Job Title: CFO of midsize digital marketing agency

Income: $185,000

Education: Master's in Finance

Hobbies/Interests: Cycling, Jazz Music, Cooking

Challenges: Updating payroll software across the enterprise, eliminating wasteful spending

Goals: Streamline operations to reduce costs

Social Behavior: LinkedIn for networking, browses Twitter occasionally, limited interactions except for with family, harder to pin down on social sites
Techno Tommy
Age: 28

Gender: Non-binary

Location: Denver

Job title: Video game developer 

Income: $64,000

Education: Bachelor's Degree 

Hobbies/Interests: Video games, makes his electronic music, gadgets

Challenges: Coming up with ways to monetize game content

Goals: Stay up to date on new game releases, increase in-game purchases

Social Behavior: Reddit, Tumblr, Twitch and Steam for gaming, some Twitter 
Instagram Star Ingrid
Age: 25

Gender: Female

Location: San Diego

Job title: Shift lead at Sephora, YouTube makeup guru 

Income: $19/hr as shift lead at Sephora, brings in additional revenue from her YouTube channel and Instagram

Education: Some college

Hobbies/Interests: Makeup and style, running, volunteers at local animal shelter

Challenges: Monetizing YouTube makeup tutorials, learning how to promote her content on other channels

Goals: Bring in enough revenue from her online makeup tutorials to quit her retail job, eventually create her own line of cruelty-free beauty products

Social Behavior: YouTube tutorials and shortened Instagram videos, Snapchat stories to promote content
How you can create on your social buyer personas
These are just some examples to inspire you to create your buyer personas unique to your business and the channels you are targeting. 
Social listening can help you gain the insight needed to create useful, detailed social media buyer personas. Hootsuite has some great advice on how to turn social data into rich customer portraits. 
The important thing to remember is that there is no one-size-fits-all approach. Get creative, use all the data you have available, and practice empathy to truly understand what your customers and leads want to hear from you. Social media is all about the authenticity of interactions, and personas help you speak your target audiences' language to get real results.