2022 has just begun and it is that time of the year when marketers relook their strategies, looking back at what worked and what did not while focusing on trends that will continue to prevail through the year. This is the time when as a marketer, you will be looking out for solutions to enhance productivity, asking yourself – 'why marketing automation?'. To answer that let us look at marketing as well as consumer trends of 2020 that will help connect the dots.
What are the consumer trends of 2022 and how businesses should respond to them?
There is a huge gap between consumer expectations and the ability of businesses to meet them – Businesses should seal this gap.

Customer engagement is moving beyond the marketing function, and every individual of the business should get engaged – Businesses should have more collaborated teams to create a single voice.

Adapt to changes in the algorithm – Businesses should expose genuine and unique content to customers to increase organic traffic.

Customer's buying decision is influenced by content – Businesses should ramp up their online content across channels.
The above customer trends will motivate any marketer to say 'yes' to marketing automation in 2020. It has been agreed to be "very important" for the overall success of online marketing activities by 91% of its users – Marketo and Ascend2. Marketing automation can help businesses to meet all the above demands with ease. As a marketer, you would still require to plan and strategize your efforts but can automate a lot of them to achieve more efficient and profitable output. Let us see how marketing automation can specifically address the above challenges.
Seal the Consumers Demand and Businesses Response Gap
In 2021, businesses are looking beyond account-based marketing (ABM) and more of a segmented personalization. Marketers are tracking every customer journey to target specialized and exclusive offers designed for them. In order to achieve this, segmenting the audience is crucial. Segment a group of customers/ prospects that have something in common, either based on demography, education, or income levels. 
For instance, based on the prospect's clicks or their visited pages, you can send personalized emails with content regarding the products they are interested in. Marketing automation can help create segments of potential customers so that targeting them with personalized content becomes easy.
Segmentation helps in personalizing content and recommending it to the right audience through pop-ups, ads, or emails. Personalization differentiates you from the competition because personalized emails are six times more effective than generic ones. Building personalized communication channels with customers forms the basis of digital marketing in 2021.
Build More Collaborated Teams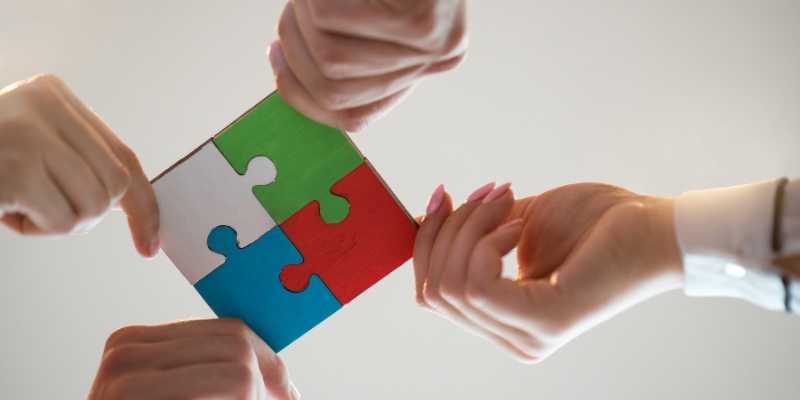 Communication and collaboration between teams is a key focus of businesses in 2020. Studies confirm that it costs businesses a bomb of $11,000 per employee every year ascribable to ineffective communications and collaboration. As mentioned earlier, customer engagement is not just the function of customer service or marketing teams but the entire company as a whole. Marketing automation aligns teams efforts and helps marketing to pass over sales-ready leads to sales using lead scoring and provides sales teams with enough prospect information to follow up. 
Marketing automation automatically scores the leads with points based on their actions, adds points for preferable actions, and subtracts points for non-preferable actions. For instance, when a prospect visits late-stage content, he would be scored +12 and if he visits a career page, he would score -10. Marketing ensures they pass on the high scoring leads to sales teams so they do not waste time on unqualified leads.
Further, sales teams have access to the entire information of prospects to make better conversions out of these qualified sales-ready leads. Marketing automation gives access to the web activity (which pages were viewed and for how long), email tracking information (when did they open the email, did they click through the links, and visit the landing page or abort the process), internal communications (what emails were sent, any calls happened, if yes what is the conversation, attend any webinars) and a lot more.
Develop Content Marketing Automation Strategy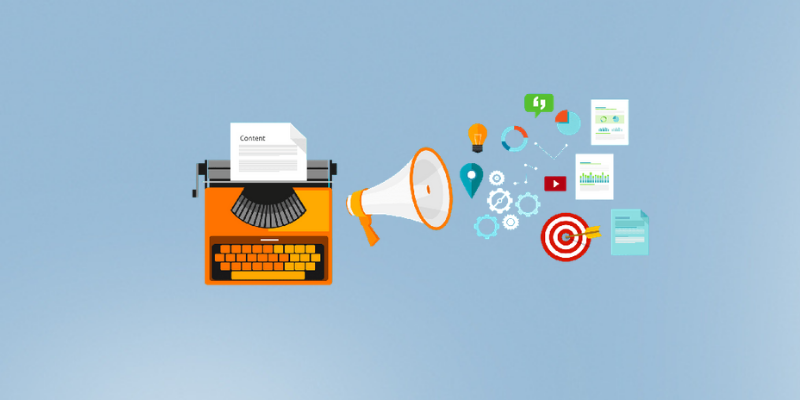 Search engines, like Google and social media platforms, like Facebook are constantly working on their algorithms to encourage original and relevant content. When the content is not tailored to the unique needs of audiences, their participation is affected thereby reducing the relevance of content for search optimization. 2020 requires businesses to adapt to these changes and target the genuine content to audiences for better traffic results.
Marketing automation aids in such scenarios by throwing an insight into the customer base. According to the buyer report, 85% of manufacturers identified the need to nurture leads for better conversions. Marketing automation improves lead management and nurturing according to their stage in the sales cycle. Once you understand your audience, you can create the right content targeted to specific leads based on their journey.
Customer clicking opens your email is a less interesting action than him spending 10 minutes on the pricing page. You can track every action of the prospects like which page they came from, did they enter your website through Facebook Ad or blog, checked the video, downloaded the eBook, and a lot more.
Implement Multi-channel Marketing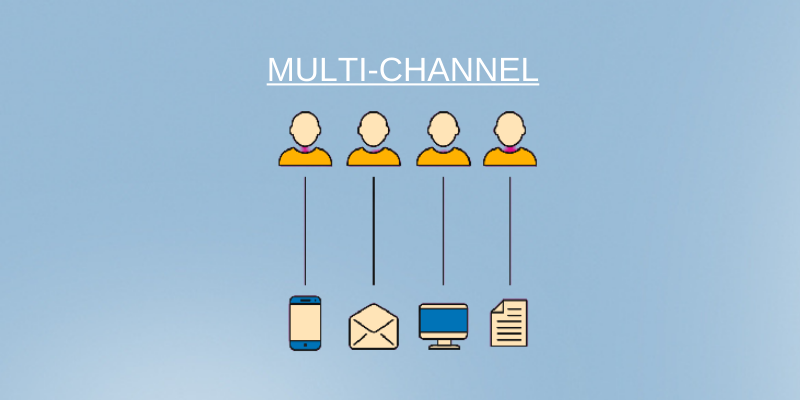 Customer data should help marketers in influencing their buying decision. Customers are exposed to a wide variety of online content spread across multiple channels and businesses are trying fervently to develop user interaction with targeted content. Hence, businesses should make sure that they align their content efforts evenly across channels and track them consistently. 
2021 will see integrated marketing campaigns across a combination of channels, like email, messaging, social ads, with the same message to create more impact on the audience and improve their engagement. Marketing automation evenly distributes and tracks the campaigns on all these channels and forms a centrally managed hub, also you can re-target audiences who are interested in the offers or products with custom messaging.