When you have a product to sell, effective multi-channel marketing is your key to success. Short Message Service (SMS) marketing, a somewhat forgotten or ignored marketing tactic, carries immense potential and can bring about positive outcomes for your business.
But there's one caveat. Current trends suggest that SMS marketing is becoming an obsolete method for selling your product. Due to smartphone users' proliferation and the emergence of dynamic content, apps, social media marketing, and other alternative messaging channels, businesses are not particularly interested in leveraging SMS marketing to drive demand, nurture prospects, and convert them into customers.
However, statistics don't validate these trends. Every year, almost five billion text messages are sent. These messages have an open rate of 90% after three seconds of being received. Denmark, the top SMS marketing company, goes even further by finding the same rate at 98%. Additionally, every mobile device is enabled to receive text messages, which improves an SMS campaign's flexibility. 
Alternatively, email has an average open rate of 20%. This shows the broad reach and conversion capability of SMS marketing. This also proves that SMS marketing isn't dead and can be very useful for businesses to stay connected with their customers.
But what SMS marketing, and how does it work?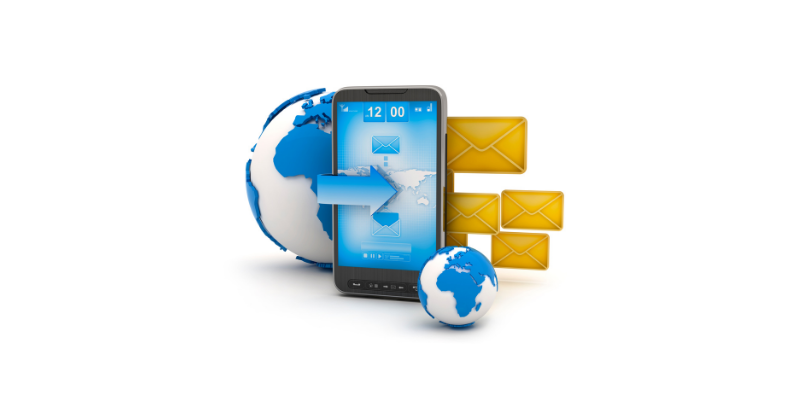 SMS marketing is all about sending a text message or SMS to customers or prospects who have agreed to receive communications from your business. Text messages effectively generate instant customer engagement as they are received on the customer's mobile device. Moreover, SMS messages tend to either get a response or are dismissed quickly, which allows you to know whether or not they were effective in a short period of time.
As 23.5 million consumers respond to marketing SMS messages every year, it's no wonder SMS boasts a much higher response rate than mobile advertising. That's not all. Around 48.7 million consumers are set to opt-in for receiving business SMS messages by 2020. This showcases the huge potential of SMS marketing campaigns.
So, why are businesses not taking it seriously? Statistics say that companies are only using 38% of their SMS channel's total capacity. 
The main reason behind this is that companies with small budgets need to balance the costs and ROI involved in SMS marketing. As a result, emails are a better option for businesses. Moreover, SMS has its limitations. With SMS, you only get 160 characters to play with, making it more challenging to convey your message than through an email.
Nevertheless, if we go beyond the restrictions, an effective SMS marketing strategy can give you outstanding outcomes. Especially on weekends when email opening rates are low, SMS could be a fantastic alternative for you. In a survey, consumers say that they check text messages daily, whereas email may take a day or two to be opened. 
Keeping the comparison aside, there are some more significant points, which you need to keep in mind to master SMS marketing and increase your ROI.
What are those points? Let's figure it out in detail.
Tips to master SMS marketing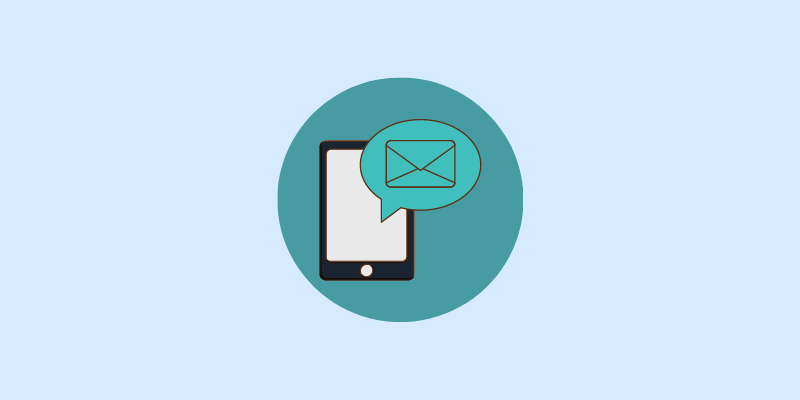 SMS marketing is still a new opportunity for many businesses. It is essential to understand and implement some of the essential aspects of SMS marketing to produce positive results. These aspects include the following points:
Keep Your Message Short and Clear
Ensure that your SMS is being sent with precisely what you want to convey. Consumers don't spend more than 5 seconds on text messages, and you need to use that window perfectly. Make the most of those 160 characters, and keep your message as concise and specific as you can. Ensure that your message is to-the-point and engaging enough to make the consumer respond quickly.
Personalized messages give you a much higher chance of conversion. To make your text message more personal, use the consumer's name in your message and use other variables to personalize it for that particular consumer. Adding names and making messages more personal helps make the customer feel special, which, in turn, helps produce better engagement.  
Make sure the content you sent to your customers is interactive. Add links to your social pages, media, contest information, or opt-ins to easily connect the customer to your numerous social platforms. Enticing them to click on these links increases user engagement and makes them more interested in your brand.
Ensure the Content has a Sense of Urgency
Adding a concept of fear-of-missing-out in your message content always works. Add some expiration dates to encourage customers to respond quickly. It not only helps you in achieving better results but also in gathering user information instantly. 
Make Your Brand Identifiable

.
Spamming is the biggest threat to SMS marketing. Consumers don't want any unusable or spammed content in their inbox. The best way to deal with it is to make your brand recognized by spamming authorities. Learn the laws for spamming in your region, such as CAN-SPAM in the United States, and act accordingly to make your brand identifiable. 
Even though abbreviations are in style in the digital world, they shouldn't be used in business messages. Using avoidable abbreviations reduces the professional identity of your brand and your chances of converting more leads.
If you are not comfortable with the 160-character limit, you can consider sending messages in multiple parts.
Keep Your Call-to-action Clear and Precise

.
It is important to present what you want your customers to do in your message. Garnish the relevant content with trending keywords and add relevant links to bring customers to your landing page. Ensure the call-to-action is simple and elicits an immediate response from your customers. 
Send the Message at the Right Time

.
The time of day that you send messages is essential. Commonly-held wisdom says the best time of day to send a text message is between 9 am and 9 pm. Be sure to send messages at the right time to your customers. Let them spend some time on your text by sending it during lunch hours or weekends when customers spend most of their time on their mobile devices.
Only patience and experimentation will help you to find the right SMS marketing strategy for your business. Analyzing and measuring the success of your SMS campaign is important too. Modify your strategy accordingly to gain the most from your SMS marketing campaign. 
Apart from building an effective SMS marketing strategy, opting for the best SMS marketing platform also plays a key role. You are choosing the tool that puts you in control of your SMS campaign and empowers you to send high-quality messages to customers—resulting in more conversions. 
Conclusion
SMS marketing campaign is still an important marketing tool for your business and carries significant potential for your marketing efforts. Data suggests that SMS marketing takes immense potential to produce more conversions with less effort, making it the first choice for better customer engagement.