A customer tends to be a loyal one if we serve him/her with the right content and properly. To add to it, if we use automated software, which helps in finding out the requirements, it centralizes the total process flow and enables our business to achieve the target result.
Marketing automation has revolutionized the marketing industry so much that the whole system is widely available at an affordable cost for anybody to access it, no matter the scale of your business. And, this has happened because of the wide availability of Marketing Automation Software. Marketing Automation software provides a structure to the marketing needs of your company. 
Automation is nothing but the automation of repetitive tasks. And, talking about Marketing, it is a major function for every business. This encapsulates AI's usage (Artificial Intelligence) instead of human labor, which in turn reduces human error and helps in relocating the workforce towards other vital assignments. 
Marketing automation helps us in nurturing both existing and upcoming leads. It is time effective and cost-saving which makes the organization grow in size and business. Upscaling an organization's growth platform turns easy with the usage of Marketing automation.
The following nine points shall help us in understanding how Marketing automation can boost Customer Loyalty:
1. Why customer loyalty matter?
Customer is the basic driving force for any business, whether it's a B2B or B2A company. Marketing Automation software plays a significant role in increasing customer loyalty by making the whole process systematic and automatic.
Having loyal customers ensures more stability of the business. Loyalty depicts the repetitive buyers who turn into long-term subscribers. Relationships at business take time to build. They require amicable resources to foster growth. The path may seem long, but with loyalty, the rewards are plenty. 
There is no guarantee that a customer will stay with you after winning his/her loyalty over a while. A recently concluded research says that customers who continue to support brand overtime shall be spending about 68% more money than new customers.
Loyal customers put forward constructive feedback, which is crucial in knowing the current standing and scope of improvement. Brand familiarity is another aspect to look upon. Most of the loyal customers can be easily termed as brand ambassadors. They speak about the brand and choose to live by it. By promoting customer loyalty, we can promote our own branding, helping spread good word of mouth.
Happy customers are equal to happy business. A loyal customer shall be happy with their purchase and be willing to turn happier in trying out the other new products available. Customer Relationship Management is the key to success, but not everyone understands its meaning or how to go about doing it. This is where Customer Relationship Management software comes into the reckoning.
Every business needs to put in efforts in building customer loyalty. It will help differentiate themselves from others and help improve their customer relationship management and sales process in totality.
2. Create best engagement practices even after the purchase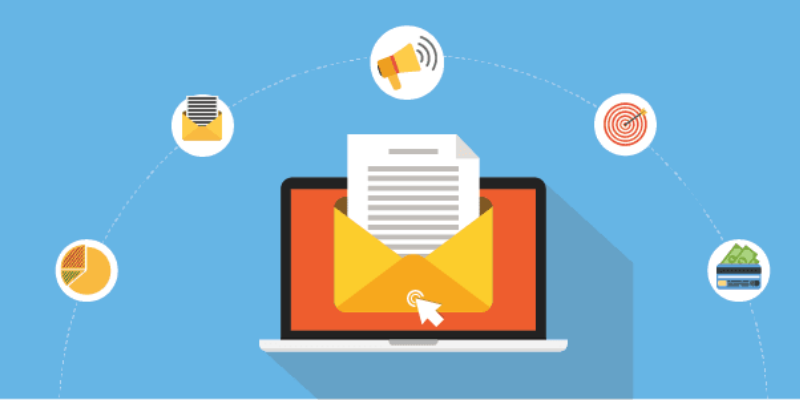 Following best engagement practices enables creating and maintaining loyal customers. The life cycle of a customer does not end at the finalization of purchase. Hence, it is important to figure out strategies and practices to ensure that the right support is given to every customer, especially after the finalization process.
It turns all the more important to sustain such customers into our fold. Re-engagement from a brand perspective holds the key. Email marketing automation campaigns are a useful tool to win back dormant and inattentive customers into the sales process. Even after completing the sales process, a customer is more likely to be needing clarification about the product. This ensures that he/she gets appropriate support at any given point of the customer life cycle. This helps in fostering positive post-purchase behavior.
Post-purchase engagement is the key to a loyal customer. We can make the customers feel good about their purchases by perfect execution of the communication tools. This will also increase the chances of the customer re-buying from you again. It depicts a happy customer, promotions, and publicity (word of mouth branding), and in turn, generating more business for you.
3. Define lead scoring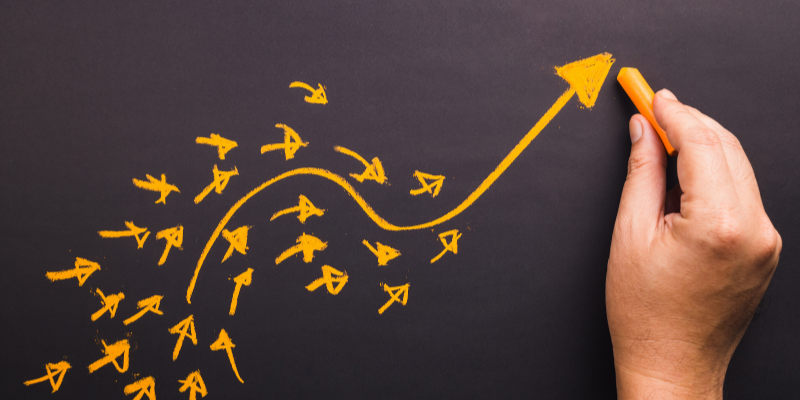 Lead Scoring is a ranking system that helps the sales team to categorize all the generated leads. This is an important aspect of sorting out and prioritizing each lead's approach based on its rank. When an X number of leads are generated, we assign them into hot, warm or cold categories. The same can be achieved if we assign the leads with a numerical value based on their importance.
It is a process of assigning values in the form of numerical points. Leads can be scored on multiple attributes, including professional information submitted or the engagement done with the website and brands all over the internet.
Lead Scoring is a shared tool for the marketing and sales team. This helps build the sales and marketing units a system to prioritize the leads, respond, and fasten the pace at which the leads become potential customers.
Lead Scoring is a process that helps the sales groups identify the sales readiness of a client. It is nothing but knowing how and when a prospective customer is likely to make the purchase. Other behavioral patterns about lead also help in this classification.
Marketing and Sales get to increase productivity based on the clear picture based on the sales-ready lead. Companies get to know their prospect's position, basis their need to be fast-tracked to sales or placing themselves in the bracket of nurturing.
A few traits that can be used in the lead scoring system include 
1. Demographics
2. Filmographic 
3. Company Size 
4. Industry 
5. Job title
Behavioral Attributes
1. Number of clicks
2. Number of website visits 
3. Keywords used 
However, exclusively picking hot leads while ignoring the rest will turn out negatively for a business. For a business to be successful in the long run, all the leads need to be approached based on the scoring system, but the main importance lies in exploring all the possibilities to grow our business. Therefore, database management is made more accessible by the automation of such processes reducing the human factor. That is where a Marketing Automation System comes in the foreplay.