Scheduling an appointment is one of the most frustrating tasks. It tends to get even more difficult when it comes to group calls and appointments. What is the solution to it? An efficient appointment scheduling tool helps to make this unpleasant task a lot easier. 
An efficient appointment scheduling software lets you manage all your appointments in one of the most modern and easier ways possible. But how? To explain things in an elaborated way, I have come up with a post which not only tells you how to use appointment scheduling software but also what are its benefits of implementation. 
If we look at the stats, a study finds that online booking is increased by 30% and around 12% of clicks turn into appointments. Another interesting fact is that the study shows that most of the bookings come from desktops and only one-third of the total bookings come from mobile devices. The whole study majorly shows the importance of the appointment scheduling system. Let us learn how you can schedule an appointment using quality appointment scheduling software.  
In the post, we will see how to schedule an appointment with Agile CRM's appointment scheduling feature. But before that let me explain to you how an efficient appointment scheduling software should be. 
What are the features of an efficient appointment scheduling system?
Every effective scheduling app carry some of the key functions such as,
An appointment scheduling app needs to have an extremely easy setup process so that anyone booking an appointment with it can do it with ease. Easy-to-use tools allow you to work faster and at the same time offer a quality output. 
It is important to have deeper customizations in the scheduling app so that you can use it according to your rules and choices. Better customization options put you in control of the app and it gets easier to use it at its full potential. 
A better integration system with other third-party apps allows you to manage all your work in one place and you do not need to do app-jumps every time. An omnichannel workplace helps you to save time and improves the collective productivity of the team. 
Affordability always plays a significant role. It is beneficial to use a scheduling app that fits your needs and your budget. Looking for the best and affordable solution should always be the main aim for businesses. 
As we have covered the features of an ideal appointment scheduling app, let us see how Agile CRM assists efficiently in appointment scheduling.  
How to schedule an appointment?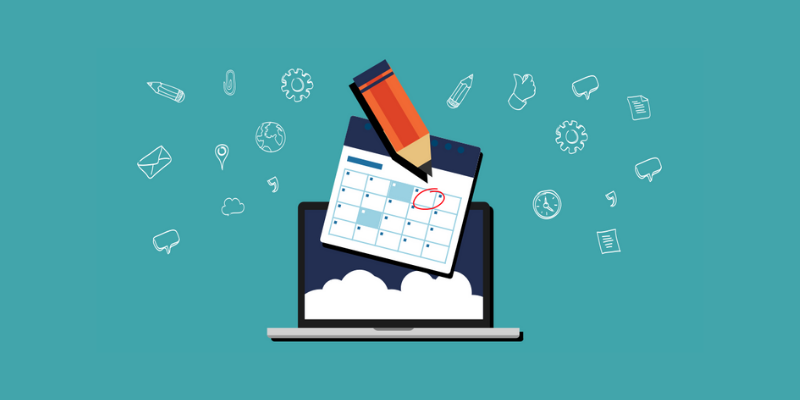 There are huge numerous options available to you for scheduling appointments but very few of them are able to solve the problem of scheduling an appointment. Agile CRM is the software, which has caught my eye during my research and I have found it immensely useful.  
Agile CRM is the top-rated customer relationship management software for SMBs. It offers tons of useful features for your sales, marketing, and customer support team. Its highly efficient appointment scheduling feature allows your customers to book and manage the appointment with just a few clicks. 

Go to the Agile CRM website and sign yourself up for the free plan, which allows you to add up to 10 users. For more useful features, I recommend you to go for the premium plans. 
Once you created an account, your password will be automatically sent to your registered email ID. Now, using your credentials, log into the online tool. 
Setting up an online calendar link
After logging in, go to the online calendar section in the sales category from the menu at the left of your screen. 
This will take you to your own appointment scheduling online calendar link. Publish this link on different channels in order to provide enhanced customer support services. 
The efficient appointment scheduling feature by Agile CRM enables you to display the available time slots, such as 30 minutes, 45 minutes, or an hour, on your appointment scheduling link so that the customers can choose time slots accordingly. 
It also enables you to display available times and dates, which lets the customer choose dates and times according to their time zones. This reduces the chances of confusion and helps customers to book an appointment with ease. 
The tool also enables you to set your business hours as well as meeting types, which puts you in control of all your schedules and take the appointments accordingly. 
The app is able to record all the contact details of a person, who books the appointment. This not only makes you fully ready for your appointments but also allows you to display the online calendar on your website or blog to provide a complete idea about the appointment availability to your customers. 
Multiple calendar integrations
Agile CRM allows you to integrate all your calendars into one place. The deep integration facility with Google, Outlook, and Office 365 calendars makes it the first choice to take and manage all your appointments in one place.
Even though we have covered the steps involved in scheduling an appointment with Agile CRM, different kinds of businesses require different tools and software according to the industry the businesses are working into. It is crucial that you use the tool, which is best for your business. But how to find the best one? Well, let us see. 
How to find the right appointment scheduling app?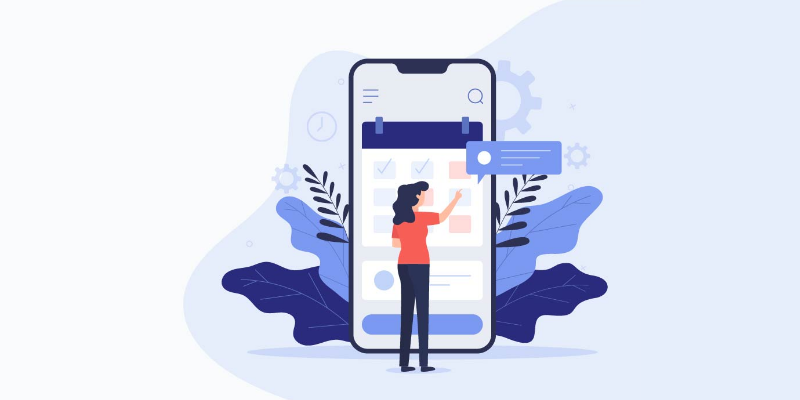 Appointment scheduling has its own importance when it comes to providing better customer support. Find your own tool for appointment scheduling considering the need and budget of your business. Almost all the appointment software comes with the subscription-based price model and you need to choose what is the perfect match for you. 
Agile CRM, on the other hand, offers appointment scheduling features in its free plan, which can be used for 10 users. It is one of the most useful software I have found, which is made exclusively for the SMBs. 
One of the most significant advantages of using Agile CRM is its availability to operate from multiple platforms. Agile CRM's Android app allows you to work and manage all your appointments seamlessly from your Android smartphones. This becomes significant as multiple-platform operability enables you to work from anywhere. So, look for apps that can be used from multiple platforms and not only on the desktop. 
Conclusion
Appointment scheduling tools pave a great way of customer support, broadcasting webinars, or conducting product demo for the customers. It is important to establish a direct connection with the customers and create an opportunity to convert the relationship into sales.
Agile CRM offers quality appointment scheduling software, which can be used for free on a trial basis. It allows you to manage your availability and make appointments accordingly. Deeper integrations with multiple calendars such as Google, Outlook, and Office 365 lets you manage all your appointments in one place. 
Using Agile CRM, you are able to let your customers schedule an appointment easily without any cutters. 
I recommend you to watch this video for more about Agile CRM online appointment scheduling.