Landing pages have spread out widely, and each sales executive and marketer knows how effective they are. While everyone is busy building many landing pages, they often forget to connect them with the CRM they use to administer the entire sales process. While this can take the expected yield of your landing page southward, here we tell you why you shouldn't commit the mistake of not integrating them. Keep reading!
Importance of CRM in a Nutshell
Even sales and marketing novices are aware of how crucial is a role played by CRM (a Customer Relationship Management System to be precise) in sales development and operations. CRM acts as a central database of prospects (leads in sales jargon) and clients with whom your company intends to maintain business relationships. 
CRM software available in the market is equipped with scores of features and utilities that help you store data records, maintain communication with leads and users, deliver relevant content to them. Also, it ensures that you can acquire more clients and retain them for as long as possible.
How do Landing Pages Work?
You must be wondering, why would you need a Landing page when you already have a running website in the first place? 
The question is valid, and the answer leads to the very reason that makes Landing pages more efficient than regular website pages. 
A landing page is built to attract visitors looking for more details about a specific event, offer, or deal. On the same page, the visitor receives all the information and form where he can fill in his contact information expressing his interest. This is how the visitor lets you know that he is willing to be contacted further without leaving the same landing page. 
That is, a landing page is a fundamental source of lead generation. Besides, the landing pages come with a pretty fantastic bunch of advantages. There are higher leads conversion, more visitors, longer page sessions, and lesser or no redirections.
What do we mean by integrating website landing pages with your CRM?
When you integrate these two, you ensure that all the lead data coming from the landing page is added to the CRM database immediately without human intervention or manual efforts. 
What Happens without Integration?
Well, those who are super-efficient in performing manual tasks will somehow deal with the absence of integration. However, working with landing pages that are not integrated with the CRM you use shall only lead to: 
Scattered and even missed leads, 

Thereby poor communication with leads, 

Inconsistent lead database,

Increased time consumption and manual efforts, 

Reduced level of productivity,

Below average sales performance,

Underutilization of high potential visitor traffic
All in all, whenever you use two different systems that don't communicate, you only stop yourself from reaching higher efficiency levels. What matters the most is, you miss out on all the benefits of working in an integrated system environment.
Now you must comprehend the necessity of integrating the lead generation point (landing pages in this case) with the CRM that you use for lead management and more.
Nevertheless, there are so many reasons why you shouldn't take system integration for granted. To make it simpler, we have boiled down the entire discussion to the '10 most important reasons why you should integrate your landing pages with the CRM' in this article. Read on to know more!
10 Reasons Why you Should Integrate Each of your Landing Page with CRM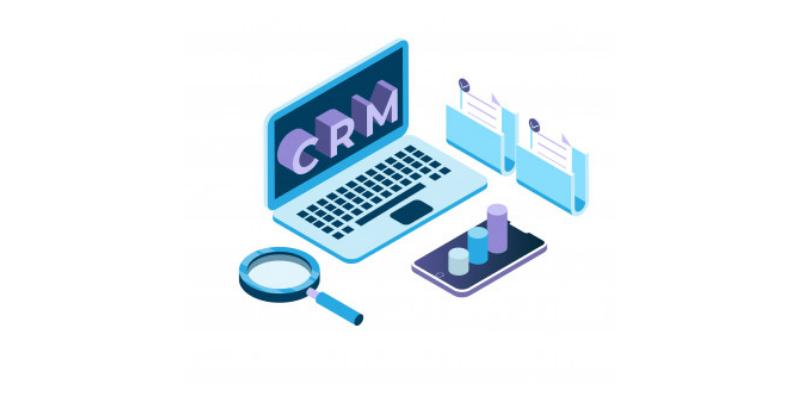 1. First and foremost: To Eliminate Manual Lead Management
Without the integration, the leads you receive from a landing page falls in a mail or a CSV or spreadsheet for you to download. You manually add them to CRM and start executing sales tasks planned for leads coming to your database. Manually, it takes more time while reducing the effectiveness of converting them.
With integration, these are things of the past. Automatically landing page leads go to the CRM and enter the sales process in no time.
2. To Quicken the Communication
As soon as the lead submits the form, they are added to the central lead database with the integration place. Immediately, these leads are assigned a sales rep to be worked upon. Thus, you can approach them back quickly and begin the communication the lead has been.  After submitting the inquiry, they don't have to wait for hours to be contacted by you again.
Since you did not delay in responding to their inquiry, they remain more responsive and convert faster. All thanks to the sync between the inquiry form on the landing page and your CRM.
3. Capture Lead Data Collected by Landing Pages
Essentially, scattered or incomplete data is as good as having no data. Data integrity is essential when it comes to target or segment the right contacts. When you neatly organize the data collected by your landing page in CRM automatically, it saves you a big deal in terms of time and contacting the right person.
4. Auto-emails Set in your CRM System
These days, all new businesses are making the most of marketing automation tools. Sales reps set many automatic personalized emails that trigger when the lead takes a specific action. Thus, these frequent emails help you keep the lead engaged and updated about you. 
With integration, you ensure that all leads approaching you via the landing page get the auto-emails set by you. And no one is left behind. 
5. To Prevent Duplicate Leads 
When you integrate the landing page with CRM, the sales reps know the source (a particular landing page) from where the lead has arrived. Thus, you already know the lead's buying preferences and intentions and talk about the same to the lead. 
You come straight to the point and give the exact information or solution the lead is looking for. Doesn't this impress the lead? Indeed, it does. 
To Ensure that no High Potential Lead goes 'Unattended'
Most often, the leads captured from specific landing pages are considered to be hot leads. Simply because the anonymous visitor has explicitly expressed his interest in the product, offer, or deal shown on the landing page. This indicates that such leads are of higher potential and can be converted quickly with lesser efforts. 
With an integrated mechanism in place which ensures that all such high-quality leads from landing pages are sent to the CRM without fail, you can rest assured and achieve the goal of acquiring more clients while fulfilling the agenda of creating that landing page. 
Segment the Leads Based on Landing Page Objective
Landing pages are built to achieve a specific business objective, such as selling a product, announcing an offer or deal, subscribing to your newsletter, downloading a report or booklet, and many more.
With integration, you can easily bifurcate the leads based on which landing page they came from and target them accordingly to send relevant content further.
To Email Performance a Particular Landing Page
In mass emails you sent to your audience, you must be using Calls to Action (CTAs) linked to various landing pages and redirect traffic on that page. With integrated CRM, you can know how many inquiries you received from which pages, from which promotional email from the CRM feed itself.

To Track the Interaction of Leads
When you send out links to your landing page to your audience through newsletters, i.e., transactional or personalized emails, lead activities from CRM can tell you how they are engaging with the content on your landing page, which link they clicked on, and more such useful insights. 
 Landing page Performance in the CRM
You have multiple landing pages built for various purposes. If you decide which content and page is performing better, you can carry out A/B testing, segment and target them using their data and know what engages your audience more utilizing the test results. Thus, you and all your sales reps can know your contacts' taste right from the CRM. 
Bringing it all together
You already know how important landing pages are. Therefore, you must ensure that any landing page you build isn't siloed and works in sync with the centralized CRM system you use. Otherwise, your efforts would go in vain. Your landing pages made with Unbounce, Hubpages, Instapages, MS Dynamics, and more must be connected with your CRM in ideal case. 
Such pages integrated with lead management systems offer many more benefits and the ones discussed in this blog. Integrate your landing pages with your CRM and see for yourself!