Every major eCommerce company, such as Amazon, eBay, Wal-Mart, Flipkart uses marketing automation to streamline their routine tasks. Marketing automation is aimed to build better relationships with customers. Marketing automation, when used correctly by eCommerce companies, can evolve as an amazing tool. A lot of businesses are now taking the advantage of marketing automation software.
Did you know that most of the eCommerce revenue is due to a few giants in the business? Data reveals that there are 2-3 million e-Commerce businesses in the world and North America (USA & Canada) alone has 1.3 million e-Commerce companies. It is estimated that big e-tailers dominate the e-Commerce revenue in the USA, like Amazon receives nearly 44% of US eCommerce sales, followed by eBay, Apple, and Wal-Mart.
So, how do startups or small businesses compete with already established brands and stay put in the competition? Marketing automation software benefits companies of all sizes and shapes to run complex campaigns successfully and manage their time efficiently. It even allows small businesses, with limited budgets and staff, to mimic large companies.
Let's see a rundown of how e-Commerce companies can leverage marketing automation:
Run Loyalty Programs
eCommerce companies have revolutionized shopping in the way they treat their customers. The main focus of any business is to retain their customers because acquiring a new one costs 5 to 10 times more than retaining (eMarketer, 2002). And with online businesses, it's a hard nut to crack because of the fact that they have a short attention span and a large number of options open to customers. 
With marketing automation, you can leverage the data of your customers and identify them so that they could be invited to a rewards program. You can access information like the number of years they are associated with you and revenue generated through them. This information allows you to identify the top loyal customers and you could initiate a reward program for them. Integrate marketing automation software to your eCommerce application to get the list of customers and then send invites through email marketing.
Automated Emails
Email automation is the heart of marketing automation. Automated emails work so well due to their secret – 'relevance'. eCommerce customer acquisition via email has quadrupled over the last 4 years. e-Commerce companies leverage the data available in a CRM to identify customers, segment them and trigger automated email workflows. They can be categorized into – new user welcome emails, cart abandonment emails, order follow-up emails, we-miss-you emails etc. Omnisend shows some statistics on eCommerce email marketing:
Every email on average brings $0.71 in the US

Automated emails have better click rates

Promotional campaigns have a 4.15% click rate

Cart recovery emails have a 7.1% click rate

Sending a series of three abandoned cart email reminders brings in 69% more orders than a single email.
Segment your Customers
It's imperative for eCommerce companies to segment their customers to personalize their reach. When incorporated well, customer segmentation helps these companies to:
Increase conversion rates – Customers are more likely to buy from you when you market messages relevant to their interests and circumstances.

Achieve long-term revenue through customer retention – The marketing target should be to increase the lifetime value of customers as much as possible.

Better insight into customer base – The performance of each customer segment gives you insight into what's resonating with a particular audience and what's not. This gives a huge data of trends and patterns to set up the right metrics.
Segmented lists allow you to showcase relevant branded items to customers, special offers that work well with a segment, or message coupon codes for festive seasons.
Revive your Old Customers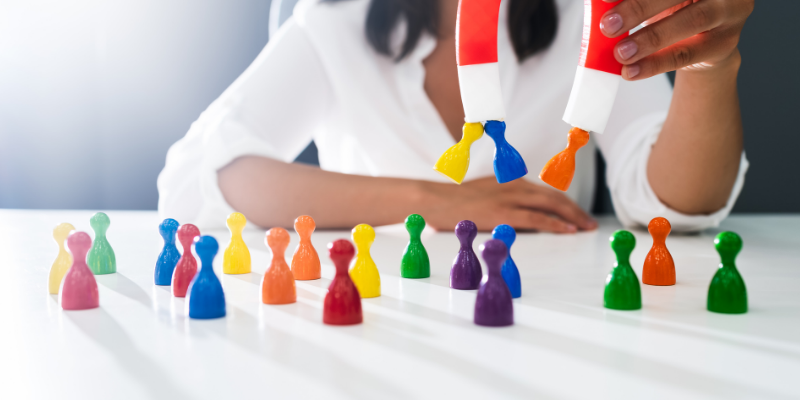 Most e-Commerce companies admit that it i's important to stay on top-of-the-mind of your customers, otherwise it's easy to lose them to the competition. Checking your customer activity with regards to the email responsiveness, app downloads, time spent on the website or mobile app, lets you identify the dormant customers that may be revived with offers. Marketing automation software gives you information about the activity of customers so that you take your next steps. Information could be:
When was the last time they bought from you?

To what offers they chose to respond.

Who inquired about a certain product and didn't buy.

Who clicked on CTA but did not end up on the landing page.

Who turned to landing page but didn't make a purchase etc.
A case study of an online American grocer, FreshDirect, shows the impact of engaging with dormant customers in the business. FreshDirect was founded during the DotCom boom and was struggling to churn out repeat business from its customers. They were running the business by offering heavily discounted incentives for first-time buyers. So, in 2008 FreshDirect decided to stop incentivizing first-time buyers and start investing in existing ones. This strategy actually worked, taking the company into green after which it expanded rapidly.
Social Media Marketing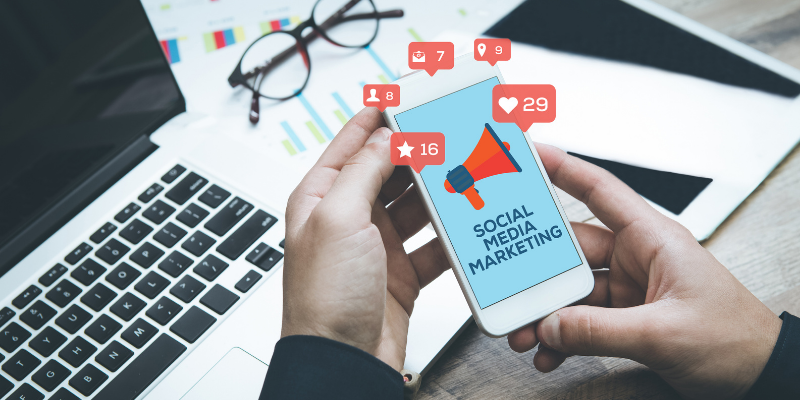 For e-commerce, organic search is #1for acquiring new customers, accounting for nearly 16% of first-time-customer purchases. Along with social media like Facebook and Twitter accounting for 0.25% of new customer acquisitions. It's important to set your goals before you set up a social media strategy like:
The traffic you want to generate from social media.

A number of fans and followers.

The ratio of visitors to conversions.

Posts vs Engagement

Engagement vs Sales
Marketing automation software shares your content to the right audience and ensures omnichannel content strategy. You can deliver your messages to subscribers at the right time intervals. It also helps to track the click-through rates and open rates of the emails sent to the subscriber list, showing you the campaign progress.
Ad Posting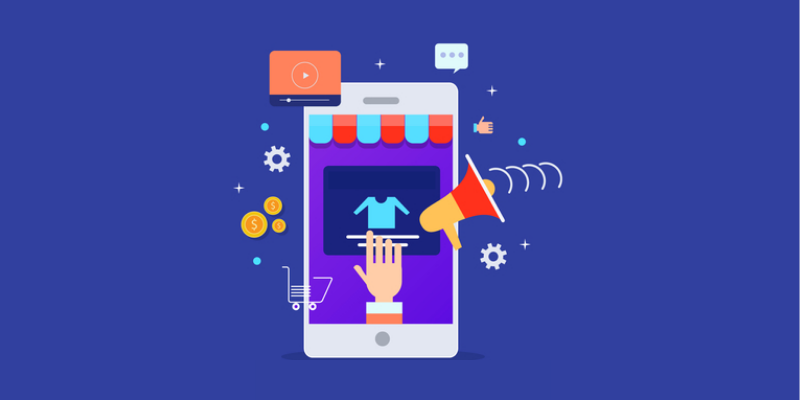 Through marketing automation software, you can run ads on social media platforms and analyze the results of the ad campaigns to make better decisions. One business example which has leveraged ad posting is Southeast Toyota. It partnered with automation software providers to scale and automate its ads spent on 166 dealership pages. This resulted in a 200-hour decrease in marketing man-hours per week spent on running the campaign.
Automating paid ad deployment eliminated individual dealerships to spend hours publishing, amplifying, optimizing, and reporting. Custom reports of automation software gave each dealer access to data on how buyers interact with its Facebook content, which gets them to know customers better and identifies key prospects for a sales follow-up. And results were:
166 individual dealerships gained efficiencies with automated posting and paid amplification

500 campaigns launched in a single month with automated posting

200 fewer hours per week spent publishing, amplifying, optimizing, and reporting
Marketing automation is the heart and soul of marketers and avoids you in hemming and hawing around to get the right results. Let us know how your company leverages the marketing automation software.