Sales Automation has turned out to be a groundbreaking innovation that has changed the entire marketing industry's face in many remarkable ways. Sales automation solutions are designed to eliminate time-consuming tasks to improve sales reps' productivity and efficiency. Automation processes have become critically important to sustain the extremely competitive business landscape.
In this post, let us look at a few crucial ways a sales automation process can help your business grow. Let us begin with the massive growth of sales automation.
The Growth of the Sales Automation Process
Research by Frost & Sullivan predicts that the sales automation market is set to rise to a whopping $4.13 billion by 2018. This research underlines the importance of sales force automation in the future and emphasizes that 63% of businesses outgrow their competitors through sales automation. 
The increased profit potential of implementing sales automation makes it the first choice of any sales team. What are the secrets of sales automation which make it unarguably worthy? Let us now look at how sales automation solutions can help your business grow. 
Ways in which a Sales Automation Solution Will Help to Grow Business
1. Efficient Smartbots
Since the inception of artificial intelligence (AI) into various business processes, more and more sales and marketing personnel are looking forward to leveraging it across multiple tasks like customer management and sales automation. This has seen widespread use of smartbots across the business landscape. 
Smartbots are self-learning and are getting smarter by the day. There are times when these smartbots surpass human productivity. Although smartbots or AI is misconstrued as a threat to human intelligence, many researchers think AI and human collaboration deliver faster, better, and seamless experiences across processes. 
2.  Smarter AI-based Salesbots
Undoubtedly, AI is a game-changer for any business. It enables smart and digitized business processes. Today, over 38% of companies use AI-based tools to enhance their marketing and sales. 
Its advantages, AI-driven sales automation tools are the first choice of any business.
3. Send Emails
Email plays a significant role when it comes to nurturing leads. Until now, businesses have been spending a lot of time manually sending personalized emails to their customers.
AI-driven sales automation tools, on the other hand, analyze all data about user interaction. This enables the tool to self-learn, sending personalized emails to leads instantly, and scale to meet the demand.
4. Improve Customer Experience
Sales automation tools go a long way in improving customer experience across verticals. From fixing problems to personalized packaging and streamlining sales operations, AI-powered chatbots take customer experience to the next level. 
5. Sales Funnel Improvisation
Sales funnel is a sequence of steps to convert leads into customers. It begins with lead generation and ends with conversion.
Lead nurturing and lead scoring are the two main components of a sales funnel. AI enables you to generate large piles of leads, which can be converted into profitable sales after due diligence and funnel processing. 
Sales automation allows you to nurture leads once they are in the sales funnel through nurture campaigns based on your leads' actions and demographics. 
https://thumbs.dreamstime.com/b/sales-funnel-infographic-business-purchase-conversion-vector-illustration-78184345.jpg
(Source – dreamstime.com)
6. Better Prioritization
Proper segmentation of leads and assigning them to salespeople can be a tedious task. Your best salespeople should work with better lead-scored customers and not the other way around to save time and close more deals.
According to their interaction history, sales automation tools help you segment leads into cold and hot categories. 
Additionally, sales automation tools can provide you with the possible chance of closing deals, which allows your sales managers to allocate appropriate resources for each deal.
7. Knowing Customer Concerns
When it comes to contact management and useful real-time updates, sales automation can deal with it more efficiently by making the information available and almost instantly enabling salespeople to close more deals in less time.
Save time for sales reps and customers. Sales automation helps with real-time updates of all tasks, notes, and other conversations, improving customer experience and enabling faster deals.  
8. Focused Approach
A good sales automation tool also ensures that the sales staff concentrates more on well-oiled leads instead of wasting time on cold leads with intelligent and automated segregation, thus ensuring closure of more and bigger deals.
Moreover, enabling a sales automation tool for your business allows salespeople to record all the customer interactions and appointments to not miss a sales call ever. Similarly, any rep can handle any customer depending on the need of the hour due to real-time information availability. 
9. Meeting Evolving Customer Expectations
Customer expectations are ever-evolving in changing times and economies. Meeting them on time every time becomes mandatory for a business, which adds to the pressure of generating new business. Every time a customer needs to talk to you, the secret to being there is to have an AI-based seamless customer service. 
Along with sales automation, automated customer service is highly essential to communicate and connect with customers and fulfill their growing demands, which, in the end, helps improve customer satisfaction, retention and helps your business to grow exponentially. 
Sales automation, thus, also plays a crucial role in finding and fixing customer issues in partnership with customer service. This will drive better decision-making in sales and error-free customer service.
10. Better Sales Team Organization
With sales automation, a sales manager can easily access each rep's sales figures, performance, and other important data. This allows quick sales operation management. 
Additionally, it allows the sales team to operate across sales activities through an omnichannel system and enables multi-device login, operates from multiple locations.
11. Relationship Management Enhancement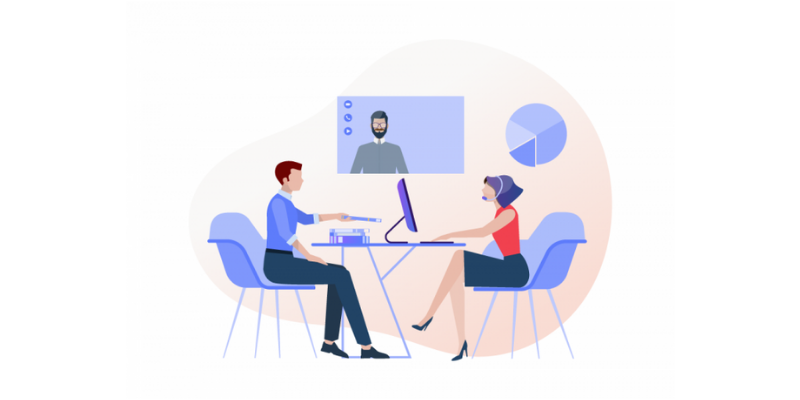 Sales automation solution software provides an in-depth focus on customer relationships. Along with customer support, sales also play an integral part in maintaining good relationships with your customers. 
Sales automation techniques use chatbots for better communication and are a quality CRM enhancement. These chatbots are fully capable of answering, identifying, and solving customer queries. 
12. Better forecasting and projection
One of the most important advantages of sales automation is that it is a business to predict future business potential through intelligent data processing. 
With sales automation, you can define an estimated outcome with accuracy, which proves useful in making important decisions about resource allocation, marketing budgets, and other essential aspects of your business.
Conclusion
An AI-driven sales automation tool is truly a blessing for sales teams to operate and manage every sales operation. It surely offers an excellent competitive edge with minimal investment. 
Building an effective and comprehensive sales automation strategy is important to develop a quality customer experience at your business.