Any business which markets and sells a product or service to their customers can benefit from customer relationship management (CRM) software. It's a 180 turn to surf through the internet and realizes how many different industries/ businesses/ individuals are benefited from CRM software, and the findings could be surprising to you too – wedding planners, writers, NGOs, schools, pharmacies, realtors, and many more. On further delving, one might get convinced of its novel uses considering the potential of CRM software.
CRM is widely being used by recruiters – to create talent pools and nurture relationships with candidates, entertainers like singers, toastmasters, clowns – to manage inquiries, bookings, and invoices, sports club owners – to ease ticket buying and keep fans notified on changes, to enhance customer loyalty and many other businesses like these.
Why Every Organization or Even a Self-run Business Should use a CRM?
Every business and industry, from storytellers, belly dancers to any large enterprise, is different with unique customer needs. The common factor that relates to these varied businesses is people/ customers. There is no serving unit without having someone to serve. And if you want to serve them well, then you've got to build trust, listen to them, respond when it is most required or simply have a customer relationship management solution in place. The basic idea behind implementing a CRM is to;
Benefits of CRM Software:
Simplify the tasks of managing huge data.

Retrieve information from the data.

Present that information with ease for further actions.

Better internal communication.
Effective time management.
Should your Business Need CRM?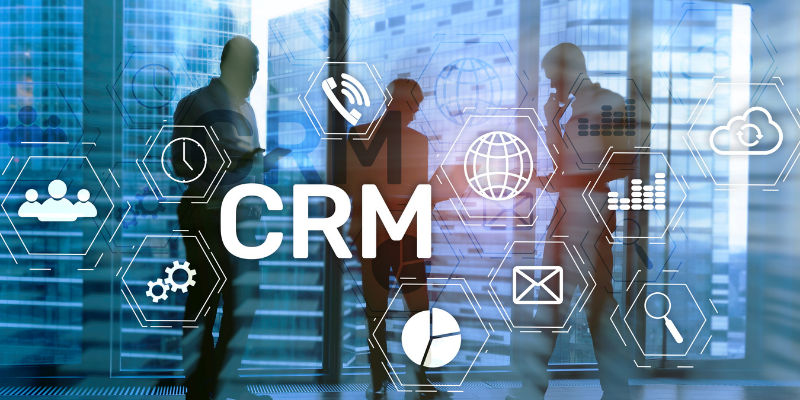 For that, you need to answer the following questions for yourself.
Are you finding it hard to manage the data? – Data of customers, companies, audience.

Would you like to create a central repository for every piece of information regarding your business?

Would you like to replicate the best practices for your business?

Do you get enough information about customers from spreadsheets?
And if your answer is a 'yes,' you should probably give CRM a try. Or, you might not be skeptical about investing in a CRM solution but more concerned about how small businesses like yours can benefit from it. Let's look at five types of small businesses that have benefited from CRM software so that you can relate your scenario:
Real Estate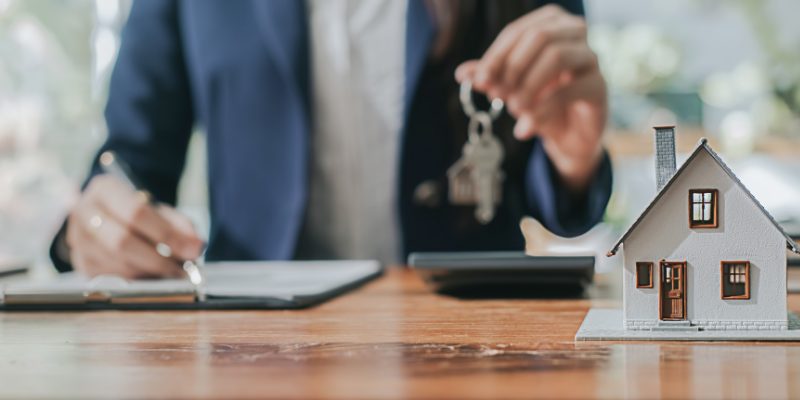 CRM helps real estate agents to manage and document their entire sales process, so they spend more time on building relationships and less time on administrative tasks. Realtors can accurately track property sellers and buyers, personalize their marketing efforts that align with their interests, schedule meetings, access all of this information either through mobile or desktop.
How does CRM help realtors?
The #1 issue of realtors is to get good qualified leads. CRM effortlessly captures leads from real estate websites, such as Realtor and Zillow, with just a click. It captures the data of lead name, contact details, property details, price estimates.

You can easily search for properties for a given location and use an interactive map to view and note the results.

Use CRM to list your properties and connect them to the internet data exchange (IDX) website to improve your listings.

Automatically load, access, and manage your multiple listing service (MLS) accounts through the CRM solution.

Get a built-in IDX website through CRM for better lead generation and engagement.

CRM can automatically match the property open listings with the inquiries for similar attributes, so you don't have to refer to various documents to answer them.
2. eCommerce
The eCommerce industry has picked up the pace in recent years and is trending as one of the successful business models. If you work in the eCommerce industry, you must have seen the cut-throat competition by now. One area where you can overcome your competition is by delivering high-end customer service and not letting go of your existing customers.
How does a CRM help eCommerce companies?
Increase sales through addressing cart abandonments – Send automated emails or mobile messages to customers who leave items in their cart without making a purchase.

Integration of your online stores – Most of the CRM solutions have eCommerce integrations like

Shopify

,

Magento

,

WooCommerce

, so that you can automatically sync the online store data of contacts, purchase logs, purchase history.

Automatically capture lead information – CRM automatically captures web visitors' information when they sign up through web forms for further lead nurturing. CRM keeps track of the lead's web activity, signaling you on the interests of customers.

Run loyalty programs – CRM gives you the information of exclusive customers and helps you build deep relations by running loyalty programs.

Customers buying patterns – Get an insight into the buying patterns of customers with detailed metrics so that you can plan your campaigns accordingly.
3. Call Center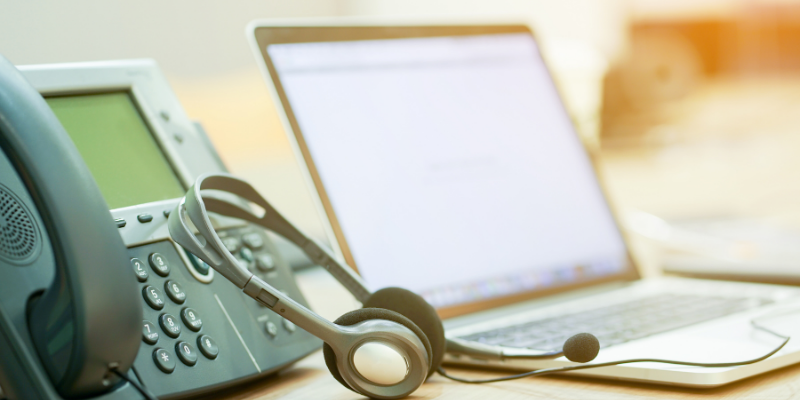 Call center business owners understand the importance of business-customer interaction because they build an impression of your company based on the executives' responses. A single telephone/ chat interaction can build or pull down the business, so it's important that you have a system in place that helps the sales or customer support teams to make efficient calls. A call center CRM solution seamlessly integrates with telephone or live chat software to track every interaction between the business and customers. You can make/ receive/ record calls, maintain call scripts, jot down notes while on the phone, automate voicemail, and more.
How does CRM help call center businesses?
Make/ receive calls right from your CRM – You don't have to use multiple applications, but make a call directly from your CRM. Once you search and get a 360-degree view of the customer, you can call from the CRM with a click. Or receive inbound calls via pop-ups.

Telephony integrations – Most of the CRM solutions can integrate with telephony applications like Twilio, VoIP, CounterPath, Skype to improve customer support effectiveness.

Automate call campaigns – CRM helps you to run automatic call campaigns for a group of contacts with a set wait time in between. Executives can also take notes or add tags during the conversation. This improves their productivity and efficiency.

Automatically record call conversations – Call center executives understand the importance of recording call conversations because they are prone to miscommunication. CRM automatically records phone conversations so that they are there when you need them.

Scripts and reports – CRM includes predefined scripts based on tags that pop up during the call or chat conversation, which cleans up the team's responses. CRM prepares a high-end reporting format – calls by users, call duration, call recording, the time taken for each call per executive, and more.
4. Internet Properties/ Online Businesses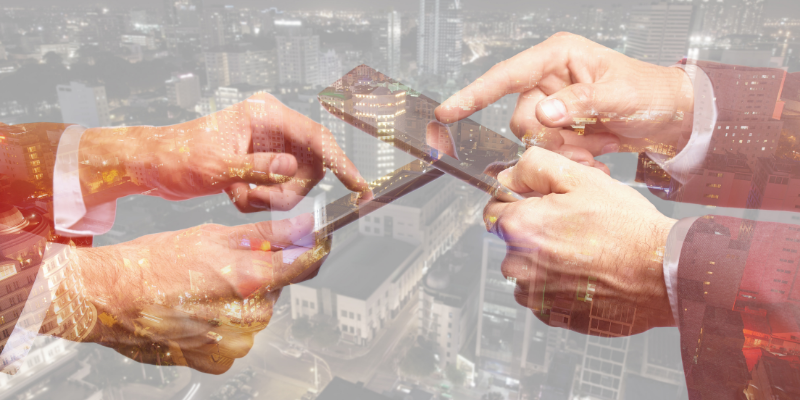 Setting up an online business can eliminate the brick and mortar costs while keeping the website live 24X7. It is so easy to start and run an e-company; all you do is design a website and let your CRM do the rest of the work. It might not sound as simple as that, but it could be with the help of CRM software. When your customer base grows, identifying the repeat customers from new ones could become a tough how to wow.
How does CRM help internet businesses?
Collect web leads – Online businesses understand the criticality of collecting every web lead information.

Generate leads through web forms

, exit intent pop-ups, and more.

Engage new visitors – Engage with anonymous web visitors based on their web activity; for instance, if they spend more time on a particular web page, pop a message that would trigger an action.

Engage existing customers – Now that you know your customers well based on their purchase history and interactions, you can send personalized messages or emails to increase conversions.

Integration with other apps – CRM can seamlessly integrate with other proprietary apps to enhance its usage.
5. Marketing Agencies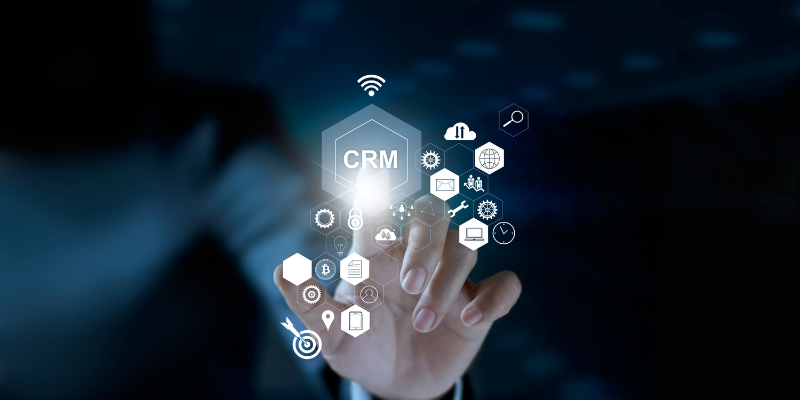 Marketing agencies are focused on building great brands while constantly proving their value to clients, much better and quicker than an in-house marketing team. When you work with a marketing agency, you understand how difficult it is to generate more traffic, manage your website and identify the right technologies to meet your needs. A CRM might not remove every challenge but definitely minimizes them.
How does CRM help marketing agencies?
Evaluate the effectiveness of content – CRM helps you to measure the effectiveness of brand marketing and content by adding calls-to-action links, measure engagement levels and track the metrics.

Use social media to reach clients – A social CRM can perfectly handle social monitoring and social media automation to better engage clients with their customers.

Enhance client relationships – The last thing marketing agencies would like to encounter is procrastination. A to-do list of spreadsheets synced with your calendar can help you set yourself on track without having to keep your clients wait.

Improve your wins – Check CRM to understand your loyal clients and run offers that make sense to their business. These actions will retain the customers and improve referrals.